Does Homecoming and Spirit Week Encourage School Spirit?
What's the point of Homecoming and Spirit Week? Some people enjoy having the chance to express their school pride at Homecoming and Spirit Week. Not everyone cares why schools have Homecoming Spirit Week, but it's still a chance to have fun and not focus on homework. This year at GHHS there was a lot more merriment with Homecoming Spirit Week.
Rowan Hill was asked if she thought Homecoming had lifted school spirit this year at GHHS, and she replied, "I think it worked really well, and it was lots of fun." Rowan also stated that she didn't know much about Homecoming before, but she was planning to learn more about it.
For students that didn't participate in every activity, it was still an entertainment to see some people in their unique outfits showing off their school pride, or for their support of the Pink Out cause on Friday.
"I have to say Pink Out was my favorite one, since it's supporting a good cause," Nicole Harrell remarked. Some of the themes were just for plain fun, but Friday had a special purpose. The themes for spirit week were 'Merica Monday, Team Sport Tuesday, Western Wednesday, Tropical Thursday, and lastly, Pink Out Friday, which was to honor and bring awareness of people who are fighting breast cancer. Spirit Week gives students at school an opportunity to show off their school spirit, by dressing up to a theme.
Spirit Week wasn't the only event that took place, there was also Homecoming game and dance. All three together can make it very exciting, and can encourage a feel of community. People who didn't have a chance to participate in Homecoming Spirit Week this year still can have the chance to participate next year.
About the Writer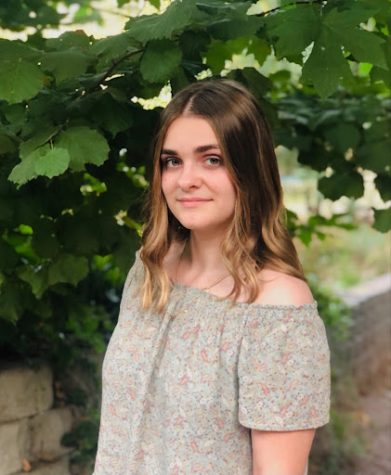 Anna Schumaker
Returning to the staff of The Sound is Anna Schumaker, a Senior who is passionate about anything that involves writing and creativity. In her spare time...