Sports Spotlight: Girls JV Volleyball
The Girls volleyball season just started with tryouts on August 23, 2021. Kaitlynn Weaver (10) decided to try out because she wanted to "make new friends and to have a fun activity outside of school." The JV team consists of Taylor Jarvis and Sophie Fraser, who are the team captains. Jarvis is also a setter, which is a very important job! Fraser is the lobero (middle back) and is amazing at saving balls and passing. Natalie Wells and Kaitlynn Weaver hit very well at the right side. Ava Zech brings bright, positive energy to the team. Ava Fish is great at supporting and cheering on her teammates. Courtney Meyers and Sophie Shafner are amazing middles, Kealani Omega and Ellie Sullivan are the team's best passers. Emma Boere (10) is awesome and consistent at serving, she says she likes, "hitting the ball because it's fun and gets my anger out." Emma Vandervort is fantastic at spiking the ball on the outside. They're coached by Rachel Howard and the team loves her! She writes down the stats every game, and was a middle hitter when she played volleyball. The team has already played 3 games. In volleyball you play 3 games and the best of 3 wins. The first game was against Yelm High School, they won 2-1. Then they played Capital High School where they brought in another win and won all 3 games! Their most recent game was against North Thurston High School. This was a really close game! They lost the first match and won the second. The ref was making crazy weird calls and no one knew what was happening. Both teams were a point away from winning multiple times. At the end of the game, someone in the stands caught the ball, and the ref gave a point to North Thurston. Gig Harbor ended up losing but it was a great fight and an amazing comeback. Go cheer on the JV girls, they play every tuesday and thursday. Tuesday are away games and Thursdays are home! Roll Tides!
About the Contributor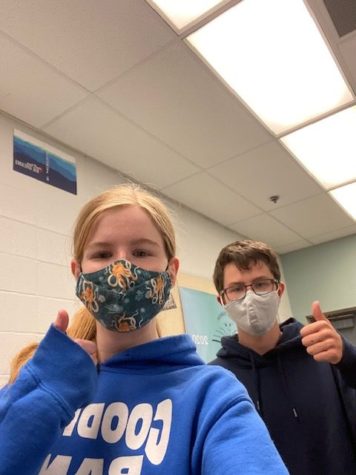 Natalie Flick, Editor
Returning member of the Newspaper Staff, Natalie Flick is a sophomore at GHHS. Flick is excited to be a writer and editor, with the goal of creating amazing...