Student Spotlight: Lucas Hearlson
Lucas Hearlson is truly one of the most notable figures at Gig Harbor High School. He's a former football star on the JV team, with a perfect passer rating this past season. He's turned his attention to the hardwood as of late. "I usually play during lunch or after school at the park or the YMCA." In the future, Lucas has great ambitions for his career in basketball. "I plan on playing in college at UCLA and then hopefully to the NBA." No matter how he does you can guarantee that he brings max effort and intensity to the table. "I workout at Anytime Fitness, my max bench is 115." His grind is truly unmatched.
Other than the absolute grind of training like a high-level athlete, Lucas also participates in some leisurely activities during his free time. "I skateboard in the summer and snowboard during the winter." He also consumes various forms of media, including music, video games, and movies. "Rap music is cool because they have a story to tell on each song, some are really deep and some are more hyped up. My favorite artists are J. Cole, Lil Peep, and Baby Keem." Lucas' love for music is translated to his everyday life, as he listens while playing basketball, working out, or skateboarding.
On most days, you can catch Lucas working at the local Jersey Mike's in Uptown. "It's pretty cool, it's enjoyable to be around my coworkers and they pay pretty well." Lucas usually works the counter, supplying customers with their favorite sandwich.
Lucas is a multi-talented wunderkind who has a bright future ahead of him. He is highly thought of by the students. "Lucas is a walking bucket, everyday I watch him ball out during lunch, and it's truly entertaining," said Jonah Eilers (9). The ambitious, confident swagger that he portrays is admirable, and he is the embodiment of an ideal student at Gig Harbor High School.
About the Contributor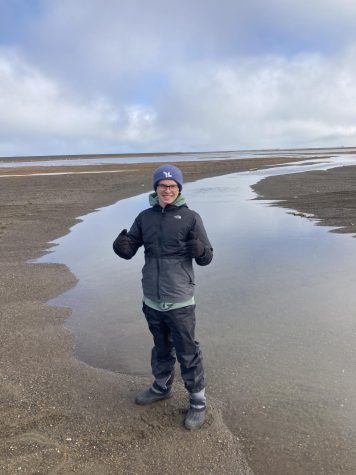 Jonny Windham, Editor
A senior reporter, Jonny Windham is in his 4th year writing and 3rd year editing for The Sound. He hopes to write many quality articles that capture an...