Shoot for the stars in Archery Club!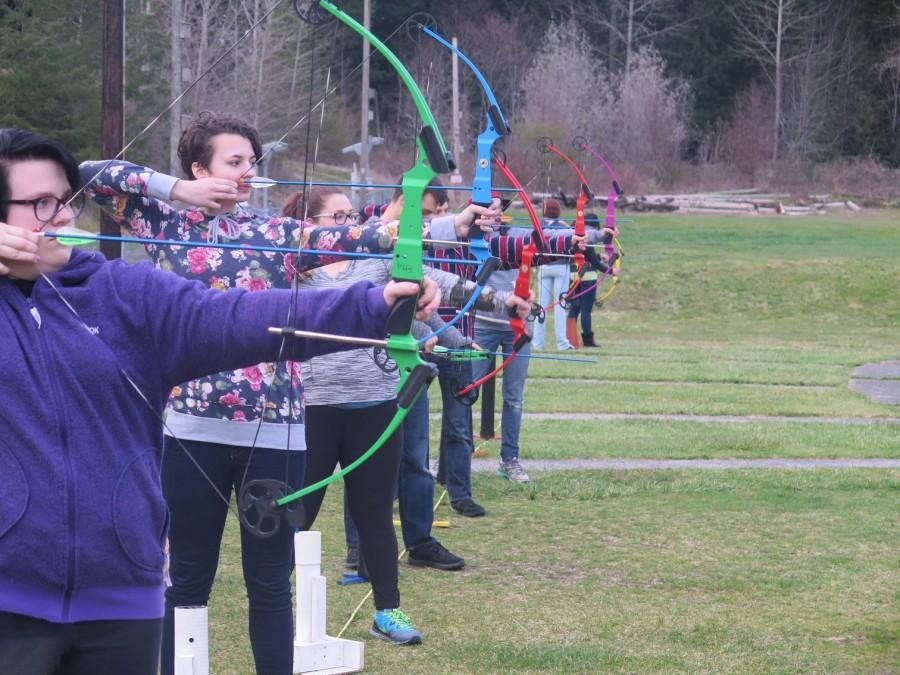 If you have ever watched The Hunger Games, or maybe read the book series about the Dragon Rider Eragon, or even watched Disney Pixar's Brave, then you know what they all have in common; archery. The old form of hunting that over time has turned into a hobby, profession, and sport. Have you ever wanted to try it for yourself?
The Gig Harbor Sportsman Club has an Archery club for students at GHHS and PHS. The club meets every Wednesday from 3:30 PM to 5:00 PM. If you're looking for an after school activity to do then it might be the thing for you. It's free for students, and you are not required to bring your own equipment, as there are bows and arrows available to borrow.
Normal arrows are used for practice and the majority of the archery session, but most of the club's archers agree that "flu flu" arrows are the most fun. They are slightly thicker and shorter, and the fletching ‒ the feathers on the very end ‒ are bigger than the normal arrows. They are designed to fly high ‒ higher than normal arrows can. They are shot straight up in the air, and the club's archers usually compete to see who can get their flu flu to fly the highest.
The archery range has been open for six and a half years, but the club only started in June, 2015. The Range Officer, Tom, is the coach for the members of the club and is always there to help them. He has been shooting for 67 years; since he was six years old. When asked why he enjoys archery so much, he explained that it was because he gets to be outdoors, and he always has a good time as it's relaxing for him and calms him down.
"You don't have to be the fastest or the strongest to be good at it," Tom points out.
As a coach for teenagers, some of whom have never shot an arrow in their life, his favorite thing about being a coach is watching the archers progress over time. "It's most rewarding," he says, "It's good to be a part of something that I feel like I'm contributing to."
Around eight to ten people come to the club every week. "But we need more for the club to continue," Tom laughs. So if you have ever wanted to do archery, I highly recommend that you do! It may feel difficult at first, but after half an hour of going through rules on your first day, you'll be shooting with the other members as if you have always belonged.
About the Contributor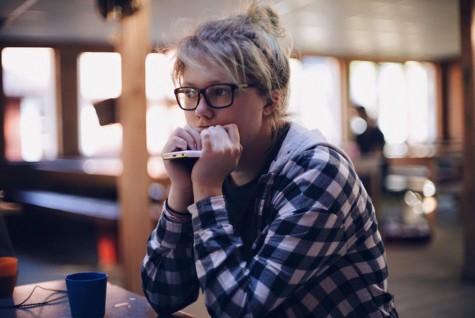 Torun Millberg, Writer
Hi, my name is Torun, I'm a Swedish exchange student at Gig Harbor High school this year as a senior. I've known for a long time that I love writing...