GHHS New Blocks
Over the last 40 years, thousands of athletes have dove off the starting blocks at the Gig Harbor High School pool. However, thanks to the Gig Harbor Sports Boosters, the Gig Harbor swim teams were able to replace the old blocks with beautiful new ones. Swimming starting blocks do come with a hefty price tag; but there were risks with having such old blocks, making the price worth paying. Many Athletes complained that the old blocks were slippery because of how worn down they had become. Since the beginning of the fall season, the girls swim team have been enjoying the new blocks and the following races after being able to dive from them. Although the girls are enjoying, they are not the only ones; our boys water polo team is too. These new blocks are much easier to takeout, meaning the boys can put the polo cage in with much less hassle. There may be a small handful of people who reap the benefits of these new blocks but for those few, the donation means the world. However, there are still many more things to be fixed at the Gig Harbor pool such as new flags, new lane lines, and the floors are in need of being redone. So if you want to see the new blocks in action, come support your 2018 boys swim team this winter.
About the Writer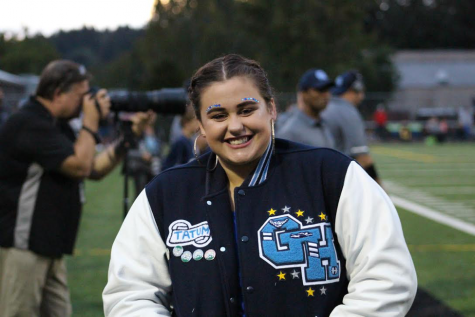 Tatum Benson, Writer
Tatum Benson joined the yearbook staff as a senior at Gig Harbor High School. Her days are spent at the pool swimming and playing water polo. Last year...