Gig Harbor High School Lunches
There has been some mixed feedback on the Gig Harbor High School lunches and breakfasts. Some students say that the breakfasts are better than the lunches, while others say the opposite. Jonny Windham (10) is a regular lunch buyer, and in his opinion, "The uniqueness of the lunch at Gig Harbor is unlike any other lunch, as the burgers are exquisite but could use some more flare." We all appreciate this opinion and most of us probably agree. Now, onto breakfast. It is safe to say we have heard more positive feedback from the breakfast side of things. For example, Gig Harbor High School's very own, Jonah Eilers (9) states his claim saying, "For many days and weeks I spent my school breakfasts on a calm clean pop tart. Pop Tarts have always been a breakfast classic, and in recent weeks, I have only gone the safe route of getting a simple, pop tart. Recently, I've expanded my breakfast choices to where I have exquisite breakfast treats at the one of a kind GHHS cafeteria." So far, we have heard only very positive notes on our scrumptious treats and nibbles. We can change that. Natalie Flick (10) has a very passionate opinion quoting, "I really appreciate how hard they try to bring diversity into the meals. It is a very good effort. However, they always lack flavor, and creative energy. I hate the lunches here. There miserable excuses for nibbles. I hate them." So, in conclusion, you may be asking, "What was the point of this article?" And the response would be… There is no answer. You could take it quite a few ways, I suppose. It is useful information if you are curious what kind of meal, treat, or nibble you are having for the day, wether that is a musty cheeseburger, or some musty nuggets. Or you read this just to hear the news of GHHS.
About the Contributor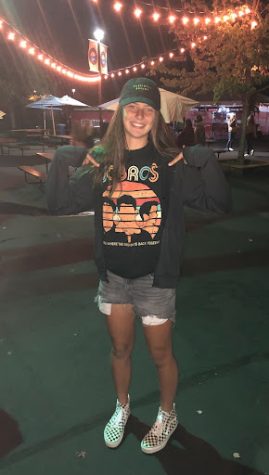 Morgan Weaver, Reporter
New to the newspaper team, Morgan Weaver is a freshman at GHHS this year. Weaver loves to play soccer, hang out with her family and friends, and watch...