GHHS Fall 2021 Recap
This fall at Gig Harbor has been very eventful this year, compared to last year at this time when we were all online. Let's go over some of the major highlights of the year so far.
Fish Bowl was the biggest sporting event of the year, as the Tides football team took on Peninsula in a very exciting game on September 17th. It ended in defeat for Gig Harbor, who were up 28-0 at the half. Peninsula then tied the game in the 2nd half, forcing overtime. Gig Harbor's star studded offense, led by Will Landram (11) and Hudson Cedarland (12), couldn't score and the Seahawks took the win. This left many fans disappointed, as they had watched for hours in the pouring rain. Aidan Etscheid (10) said, "Fishbowl was so stinkin' fun except we lost so it sucked."
Homecoming was the first dance of the year, and a two day event starting with the football game on October 1st and the dance on the 2nd. The game was a great success, as the Tides won 50-0 against North Thurston. At halftime, the kings and queens were honored as they rode by on golf carts. Lola Hawkins (10) said, "I really loved going on the golf cart with Cassius. It was overall such a fun weekend." The next day at homecoming was full of hanging out, dancing, and partying. It was a really great time to see the school truly come together, after nearly two years of being apart.
Tidefest is the yearly arts and crafts festival/school fundraiser every year on the first weekend of December. Many different clubs and teams sold products, from ice cream to pizza. The leadership team sold hot dogs. 10th grade senator Cassius Via (10) said, "I think my newfound passion is cooking and selling hot dogs. Overall, it was a fun weekend and many students and people in the community got to contribute to our school.
It was a great fall and hopefully the winter will be even better, with Christmas Break and the basketball season coming up.
About the Contributor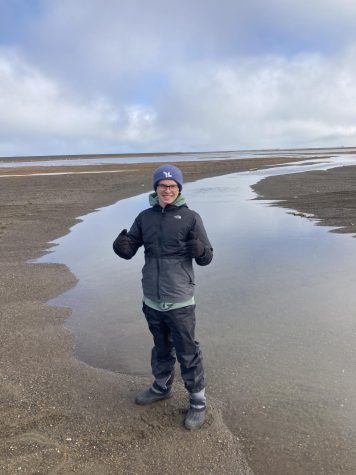 Jonny Windham, Editor
A junior reporter, Jonny Windham is in his 3rd year writing and 2nd year editing for The Sound. He hopes to write many quality articles that capture an...