How the Tides Celebrated Memorial Day Weekend
Memorial Day is a an important holiday to have fun, hang out with friends, barbecue, and most of all celebrate those who have lost their lives in the military. Gig Harbor was not blessed with nice weather on this holiday weekend but that didn't stop Tides from having fun. Many Tides spent their weekend watching Kenobi and Stranger things season four, two shows that dropped Friday night. I spent Friday and Saturday watching it with my friend Colin Nelson (9), who said "The new Stranger Things season is by far the scariest and creepiest." When asked about how he thinks it stacks up against the other seasons he said, "In my opinion, season three is the best, followed by one, four, and season two last." I enjoyed this new season but so far it is my least favorite. This isn't an entirely accurate ranking because there is still two more episodes in season four that haven't dropped yet. As for Kenobi, I didn't watch it but Jonah Edmund (9) said, "it's good… I'm excited to watch more and see where the story goes." Sitting around and watching shows wasn't the only things Tides did. The most exciting part of my weekend was on Sunday night when I went to the Pusha T concert at Showbox SoD0 in Seattle. The concert was great and was the highlight of my weekend. As for the Tides who spent the weekend outdoors Gideon Eilers (11) said, "I went up to Packwood for the weekend with my girlfriend." Later he said, "this weekend was the annual Packwood flea market which was really fun." Similarly Laila Ziari (9) spent the weekend hiking with her family, when asked about how it went she said, "Me and my parents went to Mount Rainier on Saturday to hike and just take in the scenery." The Tides did a lot of different things this weekend but the one thing most people did was have a family get together. I along with most of the people I interviewed got together with their family on Monday. No matter how you spent it we know the Tides had fun this holiday weekend.
About the Contributor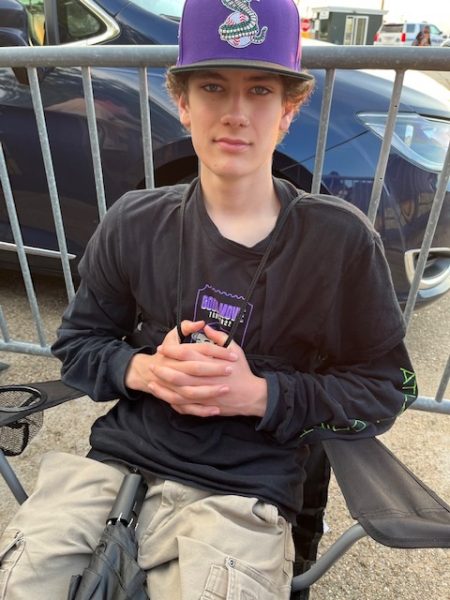 Jonah Eilers, Writer
A junior at GHHS, Jonah Eilers is excited to write for the Gig Harbor High School newspaper. He is hoping to write about various things including sports,...